About us-Who's Wowshow
Wowshow is a brand specialize in producing and design jewelry, women's gold earrings,  necklaces & bracelets and all on-trend gold jewelryfashion accessories.Inspired by the smiling face of a baby "Wow",Our dream is-our cherish customers show Innocent bright joy&confidence shine from the inner heart when they wear these unique jewerly! Hoping our product can bring a little surprise to your life, and Wow-show your personality glamour by our fashion jewerly.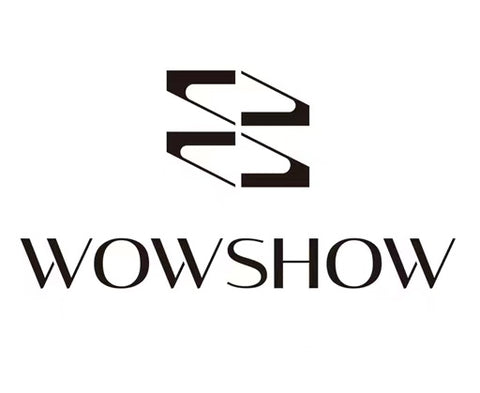 WOWSHOW Brand Story
Gorgeous, radiant, sophisticated, how else could you describe what every woman aims to look like when they step out? Jewelries are not just "those shiny things", they are extensions of your beauty.
Imagine how speechless the world will go at the sight of the aura that comes with a combo of classic x the future elements on a carefully shaped body.
Hey, wake up! Come back to reality; no, you haven't imagined a fairytale, you just went on a journey to the goodness Wow Show brews! 
WOW YOU SHOW ME has never been a random catchphrase, it's a replica of the astounding experience we create with our luxurious jewelry brand worldwide.
Seeing is believing, we don't only make you exclaim "WOW", we show you what WOW looks like!
We are a worldwide luxury and modern jewelry brand passionate about creating exceptional, sustainable jewelry that can be worn daily for various events.
Our jewelry collection comprises earrings, bracelets, rings, brooches, anklets, and lockets, among other items. These jewelry pieces are made from precious metals, gemstones, pearls, and diamonds from around the world and are cut to our specifications to add a pop of color to your outfit.
Our deliverables are inspired by the desire to surprise and astound you by combining classics and future trends.
Women enjoy wearing jewelry in various ways, and they prefer pieces they can easily put on in the morning and wear throughout the day. Our jewelry looks great with a sharp suit, jeans, or a stunning dress. Our collections were made with the intention of becoming a part of your daily routine and are simple to wear from day to night. 
The finest selection of ethically sourced stones is what we strive to offer. We are familiar with their sources and the working conditions at the factories used for cutting. We continuously strive for the highest quality stones and ensure that our suppliers follow humane work practices that assist the mining artisan communities from which they are sourced and consider the environment.
We evaluate the present and historical directions of trends in every industry such as fashion, architecture, design, nature, in short, everything around us. We also attempt to apply them to our pieces to produce a classical, modest beauty to amaze you. Our jewelry is fashionable, that is, suitable for all-day wear.
Essentially, our jewelry is designed to express a woman's uniqueness by showing her how to look WOW!